Does Slideways have plastic components in stock, or is everything a custom order?
Slideways stocks many chain guides rail guides, snap-ons, profiles, block bearings, sleeve and flange bearings, hanger bearings, pillow blocks and flange units and wear strips.
My company is not an industry you regularly make plastic components for, but I need help.
Slideways manufactures plastic components for wear and power transmission applications for many different industries. If the application for the custom fabrication can benefit from a light weight, low friction, wear and corrosion- resistant material, most likely we can help. Plus, we love a challenge! Fill out the information on the request quote form here, or call us at 800-298-7543.
How do I know what type of plastic is appropriate for the bearing, wearstrip or chain guide I need?
The benefits and typical applications of each different UHME plastic is outlined on our materials page. Call 800-298-7543 or email us at info@slideways.com for further information.
Can you quote me multiple materials?
Slideways works in many plastic materials. Our quoting system easily allows us to quote an individual part in various materials. Our experienced Sales Engineers can assist you with price vs. performance questions.
Can I get samples for testing?
Samples are often available for standard parts. Small samples of raw materials are available. Proto-type runs of custom parts can be done for a fee.
Do you have a quality inspection process?
Yes, all parts have a first piece inspection done by a supervisor prior to production. In-process inspections occur as required and the final inspection by a manager is required, prior to shipping. See The Process.
What lengths are your profiles?
Machined profiles are typically 10 feet long. Some configurations may be done in 20-foot lengths.
Do you have a Sales Rep in my Area?
We have independent sales reps in many parts of the country. See our sales rep locator here. If you do not see a rep listed for your location, please contact Slideways directly, 800-298-7543.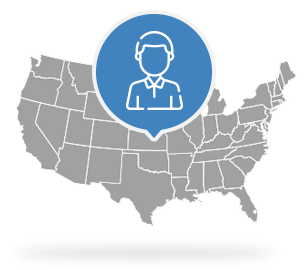 Discover our creative solutions, on-time delivery, and outstanding customer service for machined plastics by finding your closest regional office!