Challenge
A custom process OEM that manufactures equipment for the agriculture industry was looking to improve a standard troughed-belt conveyor design. Originally, the belt was troughed with steel profiles. However, the produce arriving from the field was dirty and abrasive causing excessive wear on the conveyors. Customers were upset at having to replace the steel profiles every season. With its ability to handle abrasion and impact, the OEM knew that UHMW plastic was a better material solution than steel for this application. They begin cutting UHMW sheets inhouse, but it was imprecise and labor-intensive; a great deal of time was spent buffing and sanding to remove rough, jagged edges. They were also concerned with the lead times for the outsourced UHMW sheets.
Solution
The Slideways sales representative in the region learned of the difficulties the OEM was experiencing. They proposed the idea of designing a custom UHMW extrusion to replace the profiles that the OEM was cutting in-house. Slideways worked closely with the OEM on the design, material selection, and performed a cost-analysis to create the custom extrusion. The OEM was delighted with this solution. It was estimated that the OEM saved six-hours of labor per 10-feet of extrusion. With the initial 2,500-feet of extrusion purchased, over 1,500 manhours were saved.
Additionally, Slideways identified another opportunity for improvement in the conveyor design. Slideways designed and custom machined a transition end cap that fits neat neatly into each end of the extrusion. Made of UHMW for its high wear properties, these end caps increased the conveyor's overall efficiency by allowing the belt to transition to flat before reaching either pulley.
By partnering with Slideways, the OEM improved their product's performance while saving time, labor, and money. With this project, the OEM utilized the versatile extrusion and machining capabilities of Slideways to develop a solution that will create years of value.

Slideways is a valuable partner even for those with in-house machining capabilities. We work from your prints or reverse engineer parts from provided samples.
Efficiency - Our specialty is designing and machining complex, custom plastic parts. Our engineers and machinists are experts in the niche "machined plastics" industry enabling you to concentrate on your core competencies of design and metal fabrication. We work from your specs with a vast understanding of conveyor belts and chains, state-of-the-art technical machines, and knowledge of various plastic materials.
Cleanliness - We only machine plastic. All our CNC machinery is specifically tooled for fabricating plastic components. There is no chance of metal contamination, which is especially important in food processing and packaging applications.
Inventory - We stock raw plastic materials; no need to worry about planning, stock levels, or the physical footprint of inventory at your location.
Delivery - We acknowledge your order with a ship date that keeps your scheduling needs in mind. We pride ourselves in just-in-time delivery with a 2-3 week standard lead-time from order to shipment.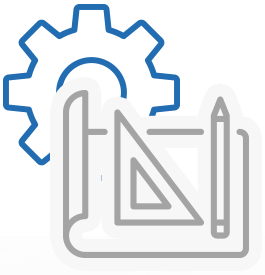 Unusual shape? Complex design? Tough material requirements? No matter the case, we can confidently produce a part that suits your application best.


Discover our selection of high quality engineered plastic parts, extrusions and wear components designed to reduce friction.