SlideTrax can be manufactured for any chain or modular belt, for multiple strands of chain, at any degree of turn, and with any center-line radius. Typically machined from UHMW, optional materials for special applications include MD-Nylon and Acetal.
Once your design is complete, our CNC Routers precisely machine your SlideTrax curves and corner tracks efficiently.
The drawings below indicate the dimensions required. When requesting a quotation, use the provided form to prepare your specifications. It will help us expedite a quotation for your Custom Trax.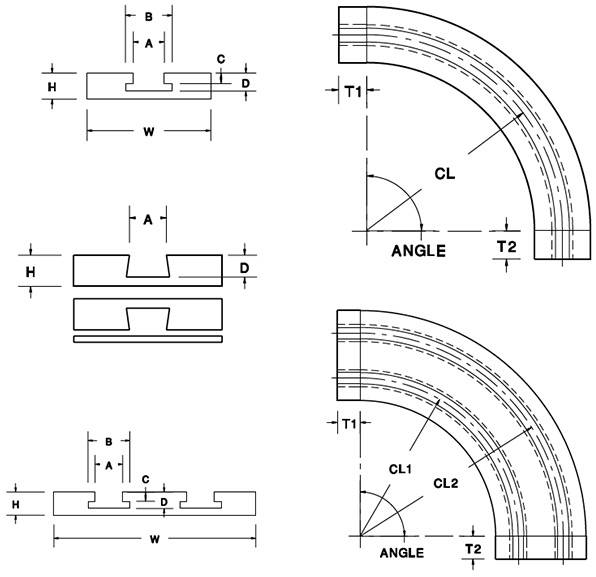 SLIDEWAYS SUCCESSES: SLIDETRAX

Customized CNC Program Saves Time and Cost
---
The Challenge: A customer was manually milling the center out of a SlideTrax curve to accommodate a turn disc.
The Slideways Solution: We rewrote our CNC program to customize the part while it is being machined. The purchase cost was offset significantly by the time and cost savings. Now the customer receives a part that is ready to install.